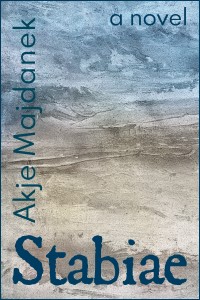 Shanique knows she's lived before. Two thousand years ago she was a Vestal Virgin in ancient Rome, executed for breaking her vows. No one believes her, but she knows she was buried alive in the distant past. She has the post traumatic stress disorder to prove it.
All she needs is proof that she's lived before, and that proof is buried under meters of ash somewhere in Stabiae, the last place she was with her lover Trebius before he was killed in 79 CE when Vesuvius erupted.
Enter Gabriele Bianchi, board member of a charitable foundation that funds excavations in Italy. He doesn't believe in reincarnation, but he's the key to her sanity. If Shanique can't convince him to fund excavations in Castellammare di Stabia, she'll never be rid of the nightmares about her past, and she'll never be able to leave the Stabiae of 79 CE. She must lay her lover to rest.
But did Trebius really die? Or has he come back to reclaim the love he lost thousands of years ago? Sometimes love is too strong to end with death...
● bwwm
● bromance
● vestal virgins
● ancient Rome
● reincarnation
● Pompeii
● Herculaneum