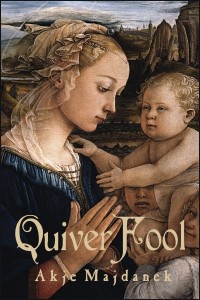 A wife is to submit herself graciously to the servant leadership of her husband even as the church willingly submits to the headship of Christ. ─ Southern Baptist Convention
So says the leadership of Naomi's church, but the system turns men into tyrants, subjecting women and children to physical, mental and sexual abuse in the name of God. When she finds herself trapped in a loveless marriage with an abusive husband, what can she do? "God hates divorce," her pastor assures her. "Stay with Mike, and God will either make him stop abusing you or give you the strength to endure it."
She's endured it for eighteen years now and her eight children are also suffering, with another one on the way. When Mike decides to arrange marriages for his daughters, are they doomed to the same fate?
Not if the boy next door can help it...
● Christian fundamentalism
● Biblical patriarchy
● spiritual abuse
● toxic masculinity
● alpha male
● Biblical gender roles
● quiverfull movement
● purity culture
● child abuse
● domestic abuse