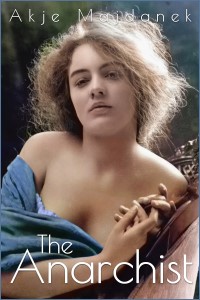 Between 1894 and 1907, anarchists assassinated the President of France, the Prime Minister of Bulgaria, the King of Italy, the Empress of Austria, the Prime Minister of Spain, and the President of the USA. Anarchists are the terrorists of their day, and unknown to English farm boy Theo, his best friend Ian is one of them.
Duped into aiding in an attack, Theo flees the country before the police can link him to the crime. Leaving his fiancée behind, he heads to America to work in his uncle's vaudeville theater until things blow over back home.
But America proves just as dangerous. When his uncle turns him into a matinee idol in the emerging silent movie industry, it puts everyone in the theater in jeopardy, especially Theo's new partner Adeline, a torch singer with secrets even more disturbing than his own.
● sweet and clean romance
● hurt/comfort
● awkward alpha
● boy next door
● vaudeville
● Iroquois Theatre fire
● Gilded Age romance