Akje Majdanek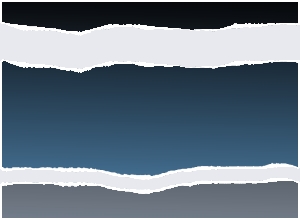 Remember the books you had to read back in high school and college? Books like Animal Farm, Catcher in the Rye, Anna Karenina, The Crucible, To Kill a Mockingbird, A Prayer for Owen Meany, Jane Eyre and a hundred other deep, profound, thought-provoking reads? And remember how you said, "My gawd, those were the most boring books I've ever read in my life. I swear I'll never read anything with literary merit ever again. From now on it's nothing but sparkly vampires for me!"
Remember that? Man, I loved those books! So who's writing brilliant stuff like that today? Who's writing the books that future students will complain about in the universities of tomorrow?
I've no idea, but I'd love to find that author, buy him a bottle of Beam and plagiarize all his work.
Yup, that's me. Oh, and I hate Oxford commas, too. (#^.^#)
Incidentally, the images on this website are by PurpleWizard at Pixabay. Aren't they awesome? (*^-') 乃
Pointless Random Facts
Favorite Books:
Anxious People
If I Had Your Face
The Night Circus
The Nonexistent Knight
My Dark Vanessa
North and South
The Crucible
The Glass Hotel
The Goldfinch
Making History
Station Eleven
Lincoln in the Bardo
A Separate Peace
The Tenant of Wildfell Hall
My Year of Rest and Relaxation
A Prayer for Owen Meany
1324: A Dark Thriller
Favorite Authors:
Erin Morgenstern
Emily St. John Mandel
Ottessa Moshfegh
Fredrik Backman
Donna Tartt
Susanna Clarke
Stephen Fry
Elizabeth Gaskell
Georgette Heyer
Anne Brontë
Favorite Music:
AJR
Enya
Abney Park
Anita Baker
Nox Arcana
E.S. Posthumus
Meghan Trainor
Panic at the Disco
Imagine Dragons
Rhythm Corps
Ingrid Michaelson
Steam Powered Giraffe
Favorite Movies:
Frozen
Beauty and the Beast
The Great Race
The Music Man
Lord of the Rings
Dark City
Zootopia
Favorite Webtoons:
True Beauty
I Love Yoo
Age Matters
Freaking Romance
Edith