Akje Majdanek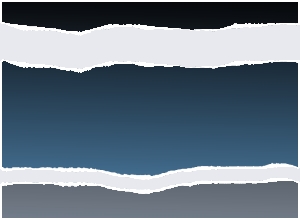 Remember the books you had to read back in high school and college? Books like Animal Farm, Catcher in the Rye, Anna Karenina, The Crucible, The Great Gatsby, A Prayer for Owen Meany, Jane Eyre and a hundred other deep, profound, thought-provoking reads? And remember how you said, "My gawd, those were the most boring books I've ever read in my life. I swear I'll never read anything with literary merit ever again. From now on it's nothing but sparkly vampires for me!"
Remember that? Man, I loved those books! So who's writing brilliant stuff like that today? Who's writing the books that future students will complain about in the high schools and universities of tomorrow?
I've no idea, but I'd love to find those authors, buy them a bottle of Beam and plagiarize all their work.
Yup, that's me. Oh, and I hate Oxford commas, too. (#^.^#)
Incidentally, the font at the top of the page is Painty Paint by vin. Isn't it awesome? (*^-') 乃
Pointless Random Facts
Favorite Books:
1324: a Dark Thriller by M Dolon Hickmon
A Confederacy of Dunces by John Kennedy Toole
A Prayer for Owen Meany by John Irving
A Separate Peace by John Knowles
Anxious People by Fredrik Backman
Circe by Madeline Miller
Convenience Store Woman by Sayaka Murata
If I Had Your Face by Frances Cha
Jane Eyre by Charlotte Brontë
Les Misérables by Victor Hugo
Letters from a Shipwreck in the Sea of Suns and Moons by Raymond St. Elmo
Lincoln in the Bardo by George Saunders
Making History by Stephen Fry
My Dark Vanessa by Kate Elizabeth Russell
My Year of Rest and Relaxation by Ottessa Moshfegh
Normal People by Sally Rooney
by Elizabeth Gaskell
Piranesi by Susanna Clarke
Pride and Prejudice by Jane Austen
Quiet by Susan Cain
Shelf Life by Rob Gregson
Station Eleven by Emily St. John Mandel
The Book in the Bottle by Raymond St. Elmo
The Crucible by Arthur Miller
The Glass Hotel by Emily St. John Mandel
The Goldfinch by Donna Tartt
The Night Circus by Erin Morgenstern
The Nonexistent Knight by Italo Calvino
The Origin of Birds in the Footprints of Writing by Raymond St. Elmo
The Other Bennet Sister by Janice Hadlow
The Tenant of Wildfell Hall by Anne Brontë
Favorite Authors:
Emily St. John Mandel
Ottessa Moshfegh
Fredrik Backman
Jennifer Egan
Sally Rooney
Donna Tartt
Susanna Clarke
Raymond St. Elmo
Stephen Fry
Elizabeth Gaskell
Georgette Heyer
Anne Brontë
Favorite Music:
Boygenius
Liz Y2K
Enya
Faun
Lindsey Stirling
Elisey Mysin
Abney Park
Anita Baker
Nox Arcana
Meghan Trainor
Fall Out Boy
Panic at the Disco
Imagine Dragons
Runaway June
Rhythm Corps
Ingrid Michaelson
Theory of a Deadman
Toad the Wet Sprocket
Wilson Phillips
Saliva
Metallica
Favorite Movies:
Airplane!
Arsenic and Old Lace
Beauty and the Beast
Bringing Up Baby
Dark City
Dune
Evil Roy Slade
Finding Nemo
Frozen
Hotel Transylvania
It's a Mad, Mad, Mad, Mad World
Jaws
Lord of the Rings
Sabrina
That Certain Feeling
The Glass Bottom Boat
The Ghost and Mr. Chicken
The Great Race
The Mating Game
The Music Man
The Producers
The Reluctant Astronaut
The Seven Year Itch
Way...Way Out
Zootopia
Favorite Webtoons:
Claymore
Black Dram
I Love Yoo
True Beauty
The Blind Prince
My Little Bookstore
Maybe Meant to Be
Marry My Husband
His Majesty's Proposal
The Remarriage Contract